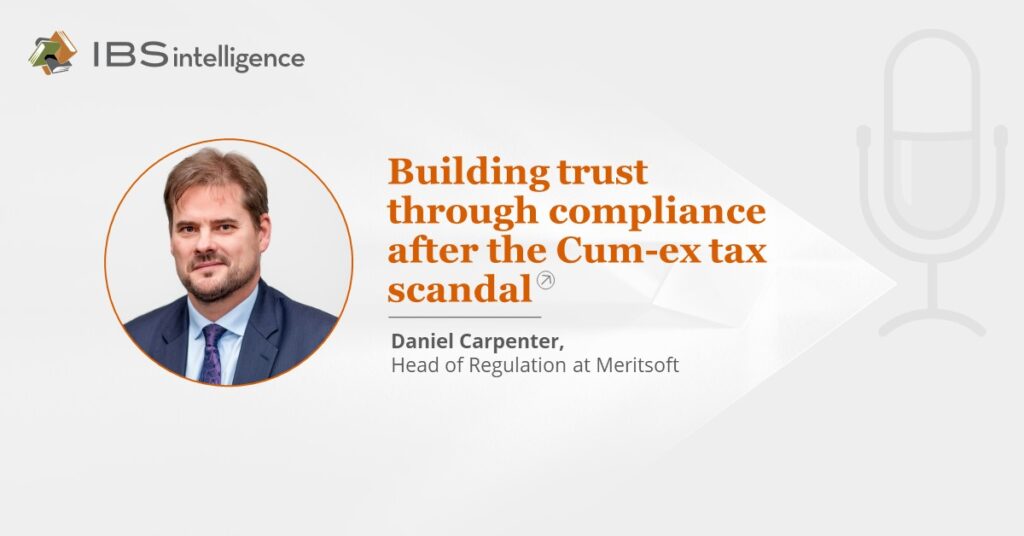 IBS Intelligence podcast.
Trading activity and dividend arbitrage schemes are seeing increased scrutiny from authorities following the Cum-ex tax scandal. Sunniva Kolostyak speaks to Daniel Carpenter, Head of Regulation at Meritsoft about what institutions can do to ensure compliance and in turn, build trust.
First published by IBS Intelligence 10/2/2021
For an overview of our Cum-Ex withholding tax solution click here and, to find out more, please get in touch at MeritsoftCapMarkets@cognizant.com.